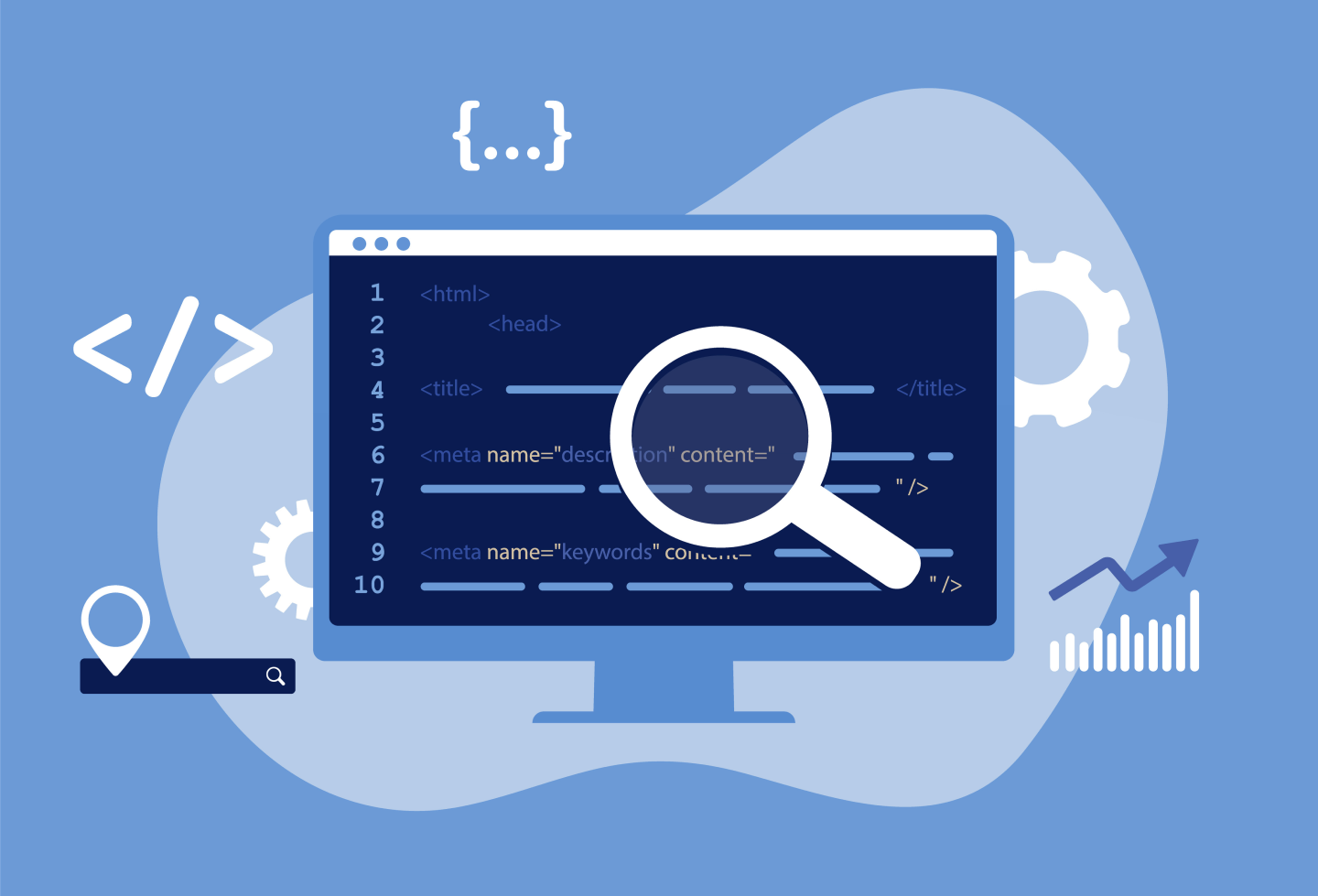 If you're looking to improve the Search Engine Optimisation of your website, you may have come across the term meta description. A meta description is a Hyper Text Mark-up Language (HTML) element that helps describe the overview of a webpage.
A meta description is used in conjunction with other metadata including title tags, locale, canonical tags and more to display results to its users when they are searching something inside the search engines results pages (SERPs). Some of the most common search engines that utilise meta descriptions can be seen below:
Google
Bing
Yandex
DuckDuckGo
Baidu
Ask Jeeves
The HTML mark-up produced for meta descriptions is only a simple line of code which can be seen below:
<

meta

 name="description" content="

The meta description briefly outlines what the page is about and has a few descriptive lines to entice the user to click on it.

" />
Depending on what platform your using, creating the meta description may differ. WordPress is currently the most common Content Management System (CMS) on the internet and a huge developer community creating free, paid and freemium plugins for a range of solutions, one of them being SEO.
The most popular WordPress SEO plugins available at the moment are YoastSEO and RankMath.
Some of the most common meta description techniquesThe HTML code of a meta description
Benefits of Meta Descriptions
Creating meta descriptions for each webpage listed on your website helps search engines understand what the page contains and assess which queries to show when users are searching for a query whilst on their platform. The primary benefit to implementing meta descriptions for your website is improving the website's search engine optimisation (SEO).
If you optimise these meta descriptions for the primary keyword(s) the webpage is targeting, the chances of the webpage ranking for that particular query increase considerably.
How to Write a Meta Description
Crafting the perfect meta description is a lot more than just writing 160 letters on a keyboard. A good meta description should:
Include Keywords
Your meta description should include the specific keyword, or a close to variation of said keyword that you are looking to rank for within the search engine results pages (SERPs).
Be Between 120 characters and 156 characters
Character count of meta descriptions should be within 120 characters to 156 characters. The space usually caters for 2 or 3 short sentences briefly describing the webpage in an enticing format.
Focus on CTR
The last step in optimising your meta descriptions should be to make them irresistible for the user.
Meta Description Examples
We've scoured the internet and found some of the best examples of meta descriptions used across various industries to highlight best practices.
1
URL: https://www.rushax.com/tools/alt-tag-checker/

From the example above, we can see the 'alt tag checker' text within the meta description has been put into a bold font, as this exactly matches are desired keyword we are trying to rank the website for.
The meta description is easy to read and the language appears natural, crafting a good example of the meta description tag.
Need to check your website page's meta description?
Rushax have developed their very own proprietary meta description checker tool which is free and unlimited to use alongside a range of other SEO tools.
Although meta descriptions are an essential cog in optimising your website's search engine optimisation (SEO), there are over 250+ factors that should also be considered.