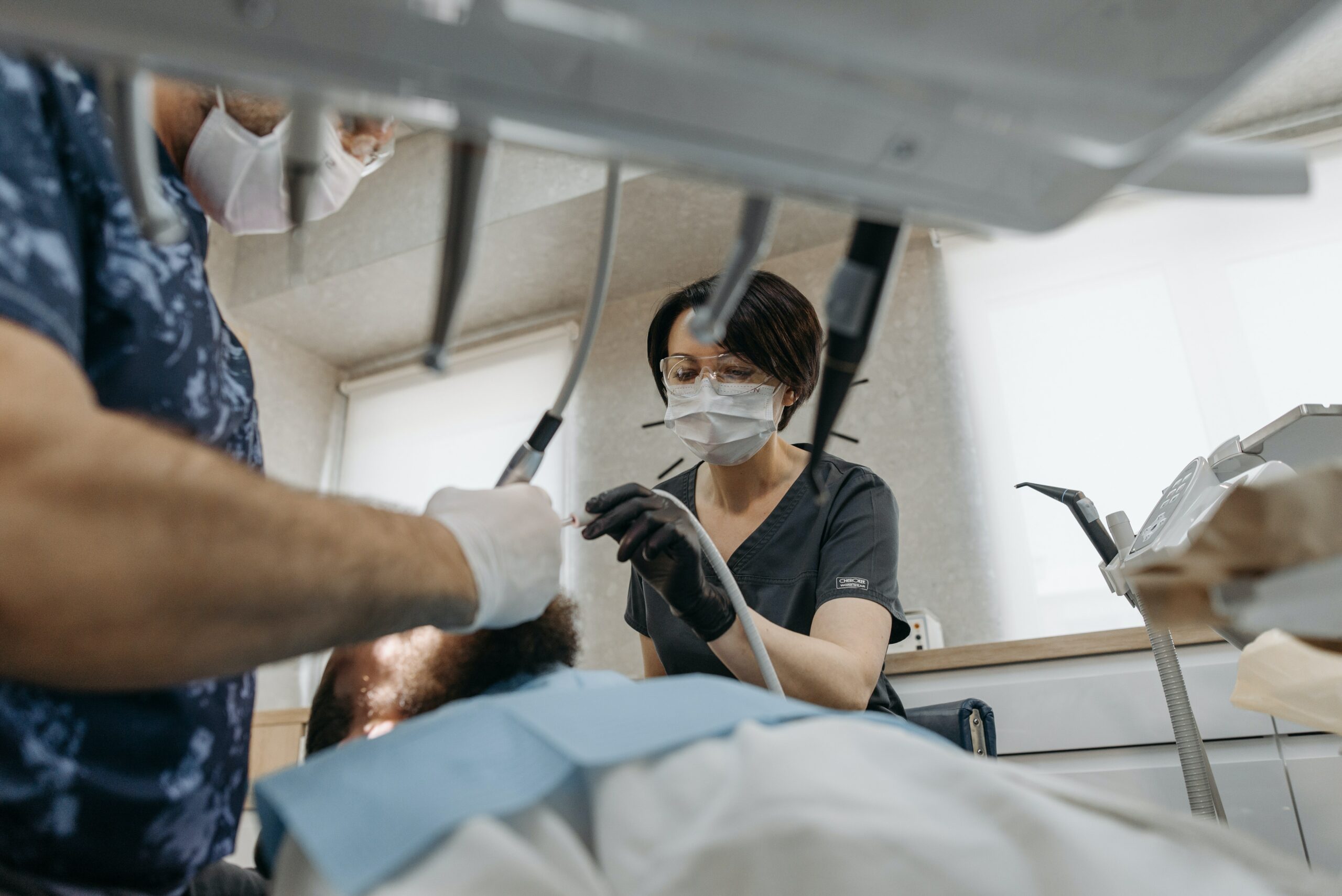 As a dental clinic, you know how important it is to appear well in search results. Acquiring Google My Business listings for your dental clinic locations is essential for having any chance of appearing in Google search results for the dental services that you offer.
You may have heard about the importance of Google My Business for SEO. But what is Google My Business? How do you set it up? What are the best practices for updating your listing? We have answered those questions and more below:
What is Google My Business?
Google My Business (GMB) is Google's free tool that allows business owners to update and manage their basic information for a local target audience. GMB also lets you connect with customers that have interacted with your listing and helps you gain insight as to how well your potential clients convert once viewing your listing.
After making necessary dental SEO improvements to your website, GMB is the next most important item that you should focus on when improving your appearance in search results. Quite often, it is the first instance of your business that a potential client sees – either online or offline.
Claim Your Listing
First things first – you need to verify the ownership of your Google My Business property or properties if you have not already done so.
You can do this simply by searching for your dental business name in Google and. If you are a brand new business, or if you don't believe that your listing exists, you can create one here.
Google may ask to verify that you are the real owner or manager of your business. They will do this by calling the phone number listed or by mailing you a postcard containing a verification code.
Check Your NAP Information
Google uses "NAP" details of a business (Name, Address, Phone Number) as it provides them with information that they need when deciding what dental clinics to show for geo-targeted searches. Because it is such a strong ranking signal, it is critical that this information is consistent on both your website and your Google My Business listing.
For example, let's say that your dental clinic moved to a new office a few years ago. You updated the address on your website, but the address listed on your GMB profile is outdated. Google will not know what address is correct. Because they do not want to provide their users with inaccurate information, they will most likely choose to display other dental service providers ahead of your listing.
You can do a quick Google search of any old phone numbers, mailing addresses, or business names that you have used in the past. If you find outdated information on a directory website like Yelp.com, you should update that as well.
Categories
In Google My Business, you have the ability to add a primary category as well as secondary categories for your business. You must choose from categories that Google My Business offers. In other words, you cannot create your own.
For most dentists, you will want to set "dentist" or "dental clinic" as your primary category. You may also add in secondary categories based on the services that you offer, such as:
Cosmetic Dentist
Pediatric Dentist
Dental Hygienist
Dental Radiology
Emergency Dental Service
Teeth Whitening Service
Orthodontist
Hours
Your hours of operation should reflect any details about your hours found on your website. It is important to remember to update your hours on your GMB profile whenever they change on your website.
You can also add in "special hours", which specify your hours of operation around holidays and special events.
Phone Number
Just like categories, you can specify a primary phone number as well as an additional phone number.
This is helpful if your business uses both a local phone number as well as a toll-free number. Generally, you will want to make your local phone number your primary number, as that signals to Google that you are a business operating in a specific geographic region.
Again, it is critical to make sure that the number that you list on Google My Business matches the number found on your website.
Description
Google allows you to write a brief (750-character limit) description of your business. You can use this opportunity to reference specific services that you offer as well as the geographic area in which you offer them.
For example, if denture related services drive a significant portion of your total revenue, and this is an area of your dental business that you wish to grow, you can reference your denture services in your description.
"We offer general dentistry, emergency dental services, and denture services in Kent."
Photos
Adding photos is one of the easiest and most underrated improvements that you can make to your Google My Business profile. GMB listings with photos get higher rankings in search results and see additional benefits including more phone calls, more requests for driving directions on Google Maps, and higher click through rates to the website.
There are several different types of photos that you should add:
Logo Image
If possible, a square sized logo image is ideal to use. However, most dimensions are acceptable as long as they are not at a low resolution.
Cover photo
This image will be cropped to fit a 16:9 aspect ratio and should not be a photo of your logo. This could be a picture of the exterior of your dental clinic, your reception area, or photos that you use for other promotional purposes.
Miscellaneous Media
You can add photos and videos and tag them as photos of your interior, exterior, team members, employees at work, and 360 photos.
Think of what your clients think of when looking for or entering your dental clinic. Is the entrance hard to find? Is there enough parking? Is the waiting room nice? What does my dentist look like? Do they use nice equipment? These types of questions can be addressed by using photos.
Website Links
While listing your website may seem self-explanatory, this is something that most dentists overlook in GMB.
If you use Google Analytics, you can use a Google Campaign URL builder address to distinguish search engine traffic that comes through your Google My Business listing versus other organic search results.
Use the Google Campaign URL Builder to create a URL address with campaign parameters, which will allow you to track activity from this link in Google Analytics. Parameters will not impact user activity in any way, and will simply allow you to better track visitor activity on your website.
So, instead of simply listing your home page address in the website field in GMB, you can list a URL address like the one below:
https://www.exampledentalwebsite.com
https://www.exampledentalwebsite.com/?utm_source=google&utm_medium=local&utm_campaign=GMB
If your dental clinic has a book an appointment type of page, you can link to that in your GMB listing. Depending on what software program you use, you may also be able to integrate booking directly into your GMB listing in search results.
Manage Reviews and Q&As
Getting good reviews for your dental clinic is great for SEO as it shows Google that you have an active and happy customer base. For that reason you should make online reviews a high priority..
GMB allows you to respond to reviews of any kind, and they are a great way of answering questions left in reviews, thanking people who left positive reviews, or addressing negative reviews.
As a rule of thumb, when addressing negative reviews you should apologize for their bad experience and ask them to call or email you to see how you can help them fix the problem at hand.
Track Activity
As make improvements to your GMB listings, you will want to have a way to track the results of your efforts.
The Insights tab in GMB provides details on search queries, branded vs. non-branded searches, visits from search listings vs. map listing, driving direction requests, and actions customers take on your listing. Want an easy way to keep tabs on your GMB listings while on the go? Download the Google My Business app for Android or iOS to your phone. Receive instant alerts whenever someone writes a review, easy add new photos, and update information.