Search Engine Optimisation Services
Rushax specialises in optimising websites for search engines such as Google, Bing and Yahoo. By improving your website specifically for these types of search engines, you'll start to see more visitors finding your website. As a result, your business will receive significantly more enquiries that demand your skillsets.
Our process starts by first auditing your whole website, alongside each individual page. The reasoning behind doing this is to gauge where your website lies in comparison to your competitors. We also use this initial analysis to show you where you were in comparison to where you are after such a short time-span of using our search engine optimisation services.
Free SEO Audit Local SEO National SEO eCommerce Websites
All our methods of search engine marketing are completely white hat – meaning we do not use any harmful or disruptive tactics that could jeopardise your website in the long-term. We are not in this for the short-term, all the websites that we work on are here to stay in the search engine results.
After our analysis stage has been complete, we move on to our plan of execution where we put into practice our years of experience using a variety of different methods including:
We handle SEO services for all types of industries including the following:
Doctors
Lawyers
Plumbers
Electricians
Plasterers
Dentists
Estate Agents
Gardeners & Landscapers
Mechanics
Plastic Surgeons
Healthcare
Gym
Tilers
Roofers
Cleaners
Paint & Decorators
Architectures
Driving Instructors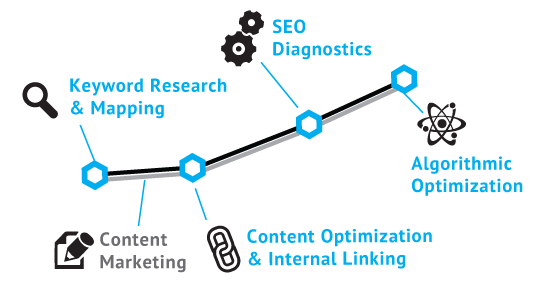 Need a reason to be on the first page of Google?"At minimum, 75% of users don't go past page 1 of the search results."
If you are looking to invest and make your website your businesses #1 digital asset, get in touch and see how we can help your business boost up in the rankings.