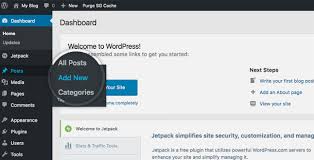 Just starting out with WordPress? Well you've come to the right place. We've created a video and a simple guide to show you how to login to your WordPress website.
Steps to Login to Your WordPress Website:
The first step is to open up a new browser tab/window. Then you will need to put in your website URL - this will change dependent on what your domain name (website URL) is.
The second step is to put the suffix of either:
At the end of the URL. Now let's put that altogether:
https://example.com/wp-admin
https://example.com/wp-login.php
If you need any other WordPress customisation or web design services, please feel free to get in contact with our team today and see how we can help!