Web Design Kent
Professional website design and development services for all types of businesses within the Kent area.
What Our Web Design Service Offers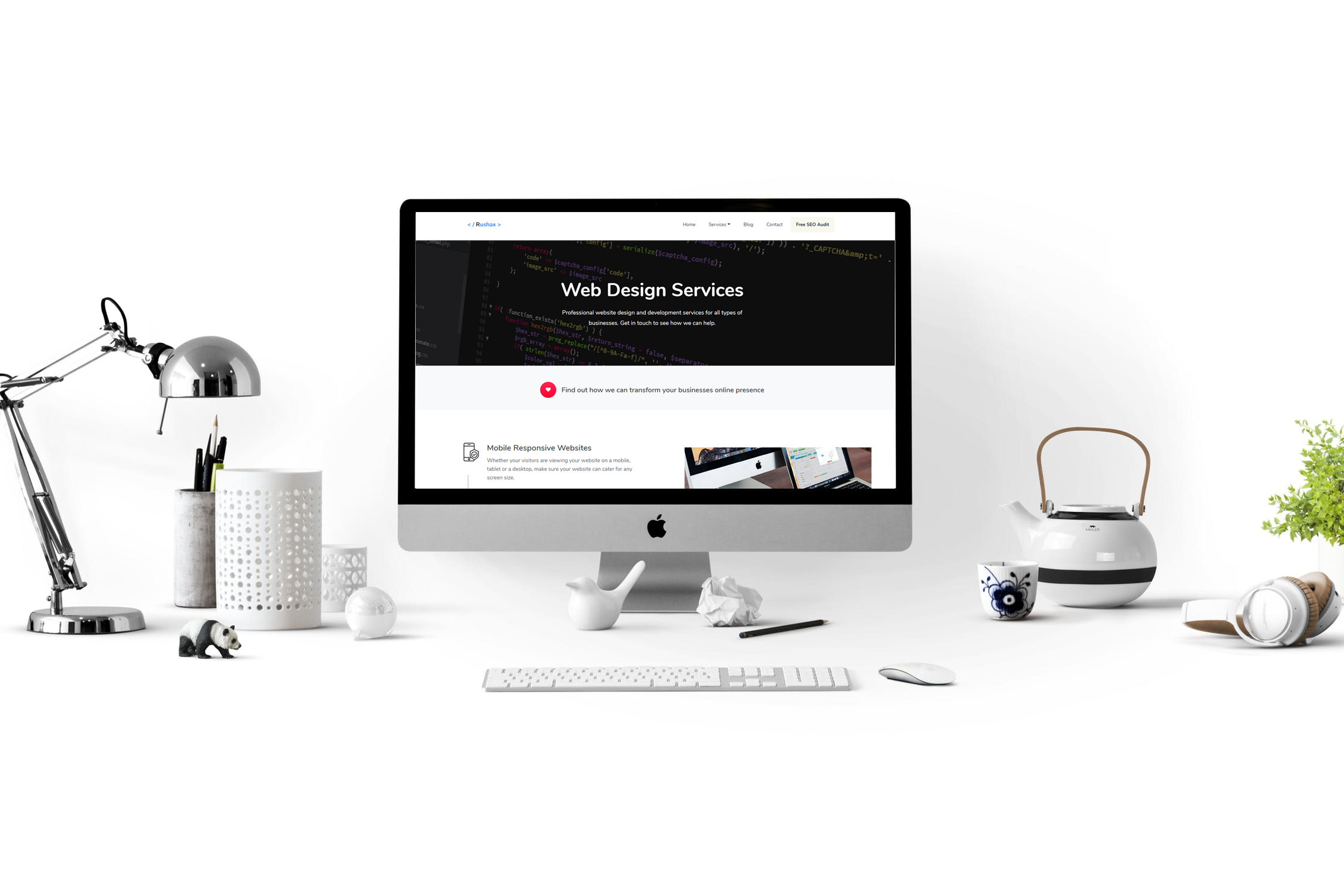 All our websites are built specifically to your business needs. We work with you to first establish the specifications you want and then deliver them to you. Our team are happy to suggestions and recommendations if you are not sure.
Mobile Responsive Websites
Whether your visitors are viewing your website on a mobile, tablet or a desktop, make sure your website can cater for any device and any screen size.
Search Engine (SEO) Friendly
Building a website isn't just about making it look great, it's also about your website being found by customers online. All the websites we built are search engine friendly.
Lightning Fast Loading Times
Did you know that nearly half of web users expect a site to load in 2 seconds or less? Make sure your users aren't bouncing off your website due to poor loading speeds.
Looking for more than just a Web Designer in Kent?
With a web design comes a lot of jargen such as a domain names and web hosting. We make things simple and can provide all the different types of services you need to create and put live the perfect website for your business.
✓

Mobile Friendly

✓

HTTPS

✓

SEO Friendly

✓

Contact Forms

✓

Website Security
✓

Professional Email Addresses

✓

Web Hosting

✓

Content Writing

✓

Google Maps

✓

Cross-Browser Compatible
✓

Google & Bing Setup

✓

Logo Design

✓

Business Cards

✓

Content Management System

✓

Maintenance Packages
✓

Professional Email Addresses

✓

Social Media Setup

✓

UX/UI Design

✓

GDPR Compliant

✓

Cookie Policy
Website Prices & Packages
Our team have been building websites for years and are proficient across the board when it comes to web design. Meaning we can build anything from a simple 'brochure website' to complex, tailor made web solutions for your business.
Other Web Design Services:
You name it, we probably offer it!
Worked on over 4,000 projects
We cater for all types of business, big or small. Take a look at some of the clients that we have already worked with.




Let's Get Started On Your Website!
If you find that our packages don't quite suit what you're after, we are happy to provide a quote based on your specific needs. The pricing packages above are based on guidelines to give a rough estimate. We're ready to get started on your new website today, are you?
Affordable Websites in Kent,
Our web design services in Kent are known as one of the best in the business. As an established digital agency based in Kent, we are on-hand to deliver the website/project that you're envisioning. We're available to meet up to discuss any projects or queries that you may have, so please feel free to get in touch no matter how big or small a project may be.
From a website design service in Kent starting at £299, we bet that you won't be able to find a similar service that delivers the same type of results as our team. Our years of experience of websites for businesses means we understand the process from start to finish. For example, even if you have a stunning website, if it doesn't get found online it becomes useless. We optimise all of our sites to rank up to page 1 of Google and other search engines.
Get your free web design quote today!
Contact a member of our staff today to see how we can help transform your businesses online presence.