---
Our 100 point website checklist covers a broad spectrum of different areas from SEO through to Security. Ensuring your website meets this checklist will ensure your website is fast, secure, SEO friendly and easy to use.
Search Engine Optimisation (SEO)
Making sure your website is SEO friendly is vital for attaining high rankings on search engines such as Google. With over 250 metrics that go into Google's algorithmn, we've compiled some of the most important items you should be implementing for SEO purposes.
SEO friendly URLs - Does not contain special characters, underscores, spaces, capital letters or doesn't exceed 100 characters
Alt tags on images
Title tags on images
H1-H6 title tags - Proper headings used throughout the website
Robots.txt present
Sitemap present
Sitemap references inside robots.txt
Title tag present
Meta description present
Meta language present 
Meta keywords
Robots index tag
Structured data markup present
Mobile responsive - Website works perfectly on all devices
Google Search Console setup
Google Analytics installed
UTM Tracking - Tracking URLs implemented for external properties
Conversion tracking - Track all form submissions and calls from your website
Browser compatibility - Check your website works on all browsers
Error 404 page - Error not found pages present
Clean code - Your websites source code doesn't contain bloated code and is easy to read for search engines
HTML generated source code
Valid HTML5 source code
Targeting specific keywords 
Latent semantic indexing - related keywords used throughout
Content management system (CMS) for managing content
Featured image for sharing social media thumbnail 
Indexed URLs on search engines
Geo-tagged images - metadata included inside images
WWW redirect - redirect either the www or non-www.
301 permanent redirects where needed
Hreflang tags for e-commerce and international websites
No broken URLs
Internal links to other pages
Good labeling of anchor text for interlinking
Favicon
Social Media profiles
Links to social media properties
Blog is present and being utilised
Disavow spammy backlinks
Unique content
Local SEO
An extension off SEO, this list specifically targets local SEO most commonly used by SMBs wanting to rank on the search engines in local areas. All the previous SEO metrics should be implemented alongside this list that specifically relates to local SEO.
Google maps embedded with your location
NAP (Name, Address, Phone Number) present
Registered & verified on Google My Business
Registered & verified on Bing Businesses
Location pages for each location served
Reputation Management -
Replying to all reviews
Create local citations / listed on local directories
An About us page is present
Tracking progress of keywords
Usability
Usability is a big part of Google's algorithm, so this list could have been combined with SEO but for simplicity, we've decided to split it out. Usability is one of the most important factors, as if your visitors cannot use your website easily, it's likely they'll leave (or bounce) and go to a competitor. Ensuring your user journey is flawless is essential so ensuring you have the following in place will boost usability for your users.
Screen readers for disabled and visually impaired
Colour scheme meets expected WCAG guidelines
No intrusive pop ups
Contemporary design
Up to date content
Attractive imagery
Using video where possible
Domain name emails
Email signature
Attractive Call to actions
Don't serve different content to different countries
Contact forms
Cookies
Breadcrumbs for site navigation
Domain name is memorable
Page Speed
With visitors expecting a flawless experience on your website, a fast loading website is paramount to ensure this is the case.
40% of people abandon a website that takes more than 3 seconds to load. Don't be one of these websites and make sure your website's page speed is fast by implementing the following:
Above the content fold within 3 second
Fully loaded page speed within 6.4 seconds
Caching implemented for all possible resources
Less than 85+ requests from different files
Compressed images
Enable gzip compression
Priorities critical HTML and CSS
Minify HTML, CSS & JS
Defer JavaScript
Expiry headers present
CDN to serve content faster
Fast TTFB - Time to First Byte
Security
Cyber attacks can have devastating affects to businesses long term even if these are remedied soon after. A compromise in your website could lead to a loss of SEO rankings, data breaches or worse. Make sure your website is following the security protocols to stay safe and keep hackers out.
HTTPS
No mixed content issues
Latest stable PHP version (7.4)
DKIM verification for emails
Weekly or monthly backups
Updated plugins
Updated themes
Remove unnecessary themes
Enforce strong passwords
Protect against SQL injection 
Encrypt passwords
Use two factor authentication
Change login URLs
Protect against cross site scripting
Don't use outdated libraries 
Check console log errors and warnings
Mitigate against DDoS attacks
Limit login attempts
GDPR Compliant
Privacy policy
Spam prevention
Cookies policy
No use of Flash throughout the website
No use of iFrames throughout the website
We hope this 100 point checklist gives some insight into how to best look after your website and ensure it is fully optimised across the board. If you think we've missed anything important, feel free to let us know and leave us a message.
During the current coronavirus pandemic, local businesses are finding it harder to justify paying for social media management services. These cut backs often lead to the social media accounts being left unattended and wittling away with very little going on.
We're here to try and change that.
What if I told you that you could create eye-catching graphics to be used either on social media, your website or printing collateral using premium tools without paying a penny?
Sounds too good to be true?
We've helped put together a quick guide to help you and your business start saving costs.
"But I'm not a designer..."
You don't need to be. We run you right the way from start to finish and have even created a video that you can pause, rewind and play back as many times as you want to get comfortable at your own pace.
What are the Steps Involved?
What are the steps involved in creating graphics ready for social media?
Essentially this boils down to three key steps:
Sourcing an image
Finding the right software
Entering the text/background combinations
There are many other elements we could incorporate but due to this being the bare essentials, we've trimmed them right down to these three fundamental steps. We're now ready to start seeing what graphics we could potentially make with these three easy steps!
Examples
Here's a few examples of some of the different graphics that were made from the same image. The only differences made between each of the images is a mixture between either the different background colours and/or the mixes of opacity for each layer that was added.
Playing about with the different settings will allow you to get your preferred combination. With a plethora of fonts to choose from, you'll be spoiled rotten with different choices that suit you and your business.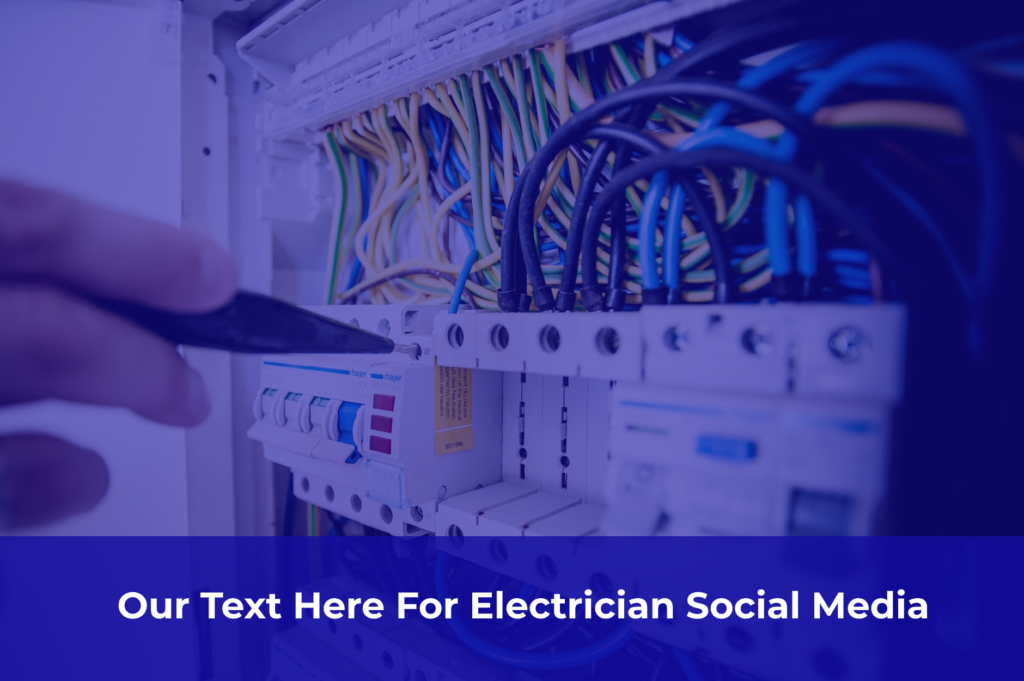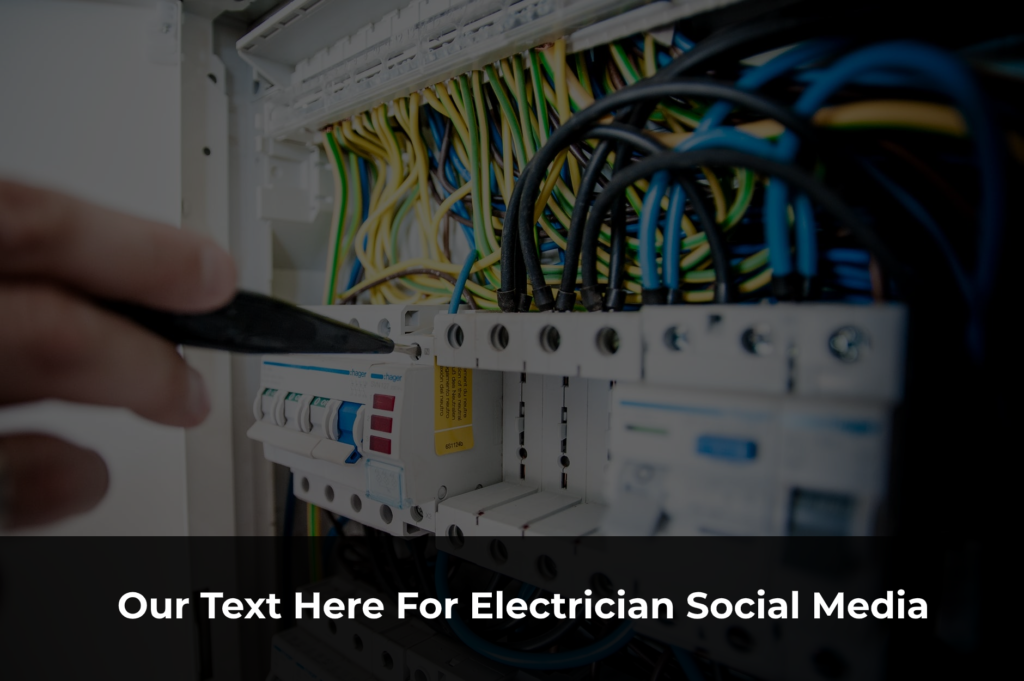 Just in case you wanted a reference for any of the attributes used in our graphics, we've listed them below here:
Font used: Montserrat - Bold - Used throughout caption text
Blue hex code (colour codes): #322ca2 - Used in background color with opacity
Black hex code: #000000 - Used in background color with opacity
White hex code: #ffffff - Used for white text
Video Tutorial
Here is our quick 6 minute video demonstrating how you can use premium tools at a fraction of the price. Watch and see how easy it is with a full commentary documenting each step.
Summary
What would it mean to you and your business if you could pump out social media content like this fast and efficiently? To top it off, if you have a desired template that you like, all you'll need to do is source an image and change the text. How long will that take!?
Think of the different social media ideas you could produce in an hour. If we're being generous, 60 mins / 6 mins per picture = 10 social media posts.
Sharing a post every other day is recommended, therefore you'll have the images created for the best part of a fortnight after only spending an hour.
So, let's recap... How much was spent?
Premium PhotoShop Software: £0
Sourcing High Quality Images: £0
Bringing together a grand total of £0.00.
We hope you enjoyed this video and found it helpful. There are a lot of little nuggets that we've picked up throughout our years of experience with social media and graphic design work. We hope this tutorial helps you effectively save on costs throughout these abnormal times; or if you haven't already started your social media journey you can begin cost-free starting from today!